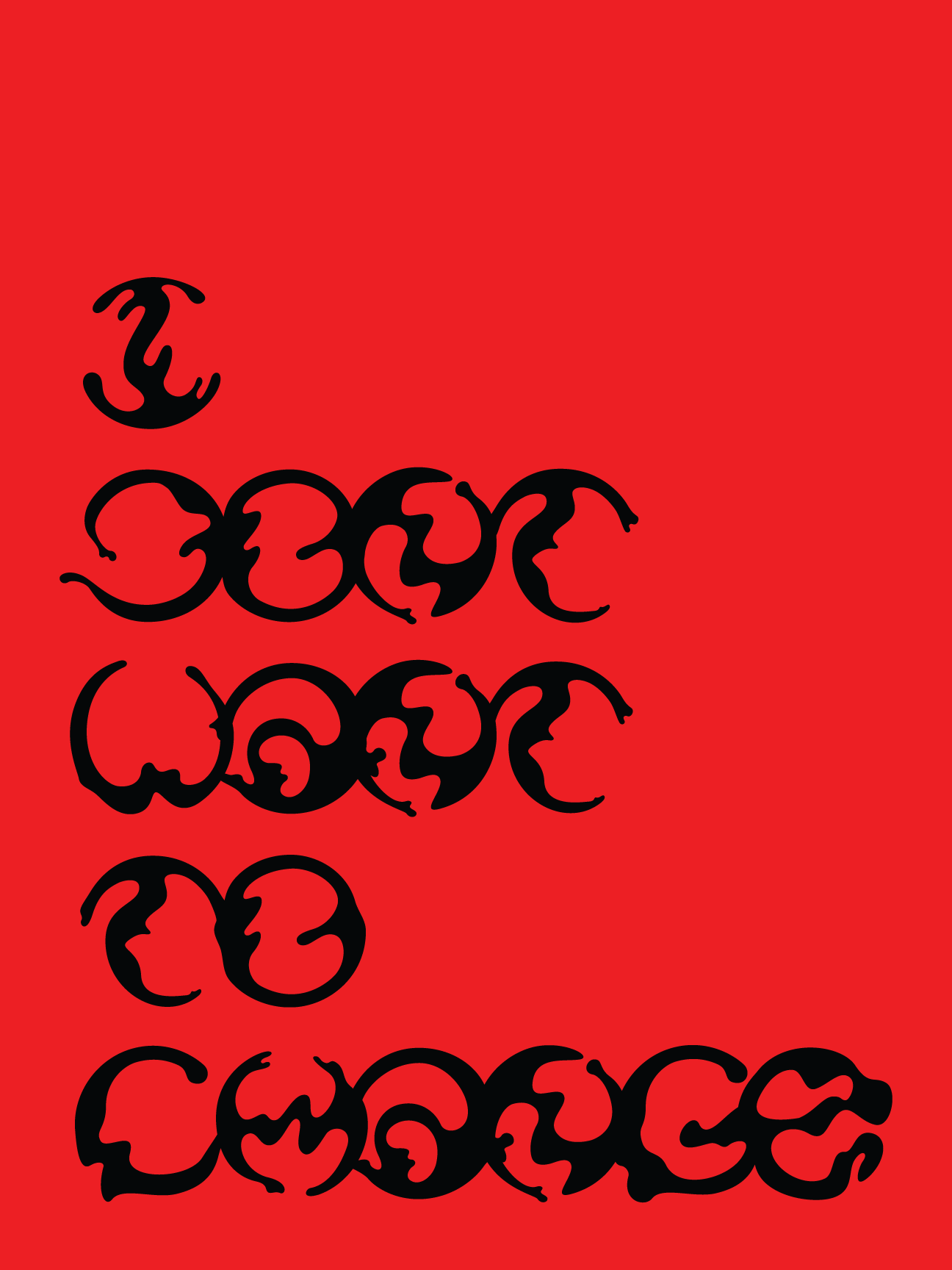 MORPHIA / I DON'T WANT TO CHANGE
TYPEFACE + POSTER


Poster and work in progress of my first full typeface called Morphia. Practicing fluidity in typography, starting with one basic structure/body of a circle and allowing the letterforms to happen organically as sketches.

Inspired by dysmorphia, which is inconsistent yet restless, monotonous, and obsessive.

It was interesting to see how letterforms interacted and *morphed when placed together in a sentence.

*pun definitely intended